ASER specializes in providing consulting services for organizing fundraising. The company's predominant experience and expertise lies in attracting bank financing as the most common form of business financing in the Republic of Belarus. Our company has experience in attracting borrowed financing in all major banks of the country (Belarusbank, Belagroprombank, Belgazprombank, BPS-Sberbank, Priorbank, BelVEB, Belinvestbank), as well as in the Development Bank, EBRD, IBRD.

ASER has proved itself as a developer of well-thought-out and high-quality business plans and is included in the recommended lists of financial institutions. This allows our clients to significantly speed up the process of fundraising and increases the chances of obtaining a of the bank's aproval during the examination of a business plan (financial model).
Besides bank financing, ASER has vast experience in attracting financing for investment projects from the Belarusian Innovation Fund (BIF), with which a Cooperation Agreement has been signed since 2018. ASER developed about 20 business plans for innovation projects to participate in the Republican competition of innovative projects in 2019.
ASER also has successful experience in developing business plans for fundraising as part of participating in competitions for financing innovative projects from national innovation funds, regional executive committees' innovative funds, etc.
Our company is ready to provide the following range of services:
development of a business plan for an investment project with the comprehensive support in financial institutions (banks, BIF, etc.)
credit brokerage (development of a business plan, preparation of a full package of documents for submission to banks, negotiations with banks, analysis of financing conditions and attracting the cheapest financing, as a result)
restructuring and refinancing of loans in Belarusian and foreign banks
raising EBRD / IFC financing (as an accredited EBRD consultant for the BAS program, our clients have the opportunity to receive a grant for consulting services for up to EUR 10,000)
arrangement of mezzanine financing, LBO/MBO, bridge financing
On the underwriting of bonds and raising equity financing we recommend you to contact the professional participant of securities market ASER Capital.
Useful materials: Report on financing opportunities in Belarus
Attracted loans from the International Bank for Reconstruction and Development; European Investment Bank
EUR 180 M
Business plan development; Financial consultant
2019
Attracted a loan
EUR 25.5 M
Financial consultant
2019
Attracted a loan
EUR 10 M
Financial consultant
2019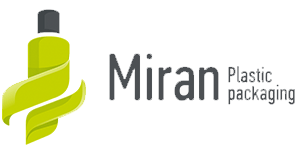 Attracted a loan
EUR 6 M
Financial consultant
2019
Attracted funds from an innovative fund
BYN 0.5 M
Financial consultant
2019
Attracted a loan
EUR 2.2 M
Financial consultant
2019
Attracted a loan
$ 1.3 M
Business plan development
2019
Attracted a loan
$ 1.5 M
Financial consultant
2019
Attracted a loan
BYN 6.2 M
Financial consultant
2019
Attracted a loan
BYN 6 M
Financial consultant
2019
Attracted a loan
$ 3.5 M
Financial consultant
2019
Attracted funds of the republican budget
EUR 0.2 M
Business plan development
2018
Attracted funds of the republican budget
BYN 2.1 M
Business plan development; Financial consultant
2018
Attracted a loan
$ 1 M
Financial consultant
2018
Attracted loans and other borrowed funds
BYN 20 M
Financial consultant
2018
Debt restructuring
EUR 16 M
Business plan development
2018
Attracted a loan
BYN 6.6 M
Business plan development
2018
Fundraising
BYN 1 M
Business plan development
2018
Debt restructuring
EUR 10.45 M
Business plan development
2018
Fundraising
BYN 14 M
Business plan development
2018